Paralyzed since March 2020 due to the Covid-19 pandemic, performances of the play Harry Potter and the Cursed Child are scheduled to return from February 25, 2021in Australia.
Productions from London, England, and Germany and Canada, which were scheduled to debut in 2020, were delayed. Theaters, however, already have predictions to open their doors.
Spectators who had purchased tickets for any presentation can exchange dates or request a full refund of the amount paid on the official website of the piece.
See Cursed Child's schedule in each country:
England
In London,where the play Cursed Child was inaugurated, the return is scheduled for July 18, 2021.
The presentations were suspended on March 18, 2020 and the return was scheduled for April, May, June and September 2020. It was then postponed to February 2021, but the deadline has not yet been sufficient.
United States
In New York, where Cursed Child arrived in 2018, performances were interrupted on March 12, 2020, as were all Broadway shows.
Although the Broadway League employers' union predicted that the stoppage of New York shows could be closed from January 3, 2021, the producers have not announced any return date.
The same behavior was adopted by the other Broadway productions, with the exception of shows that will not return to Broadway, even after controlling the pandemic. This is the case of musicals based on Frozen and Mean Girls.
In San Francisco,California, where Cursed Child debuted in December 2019, performances are expected to return after May 30, 2021.
With the arrival of the new coronavirus, the production reduced the number of spectators from 1,617 to a maximum of 1,000 people, obeying government decrees.
The performance took place until March 11, but the next day, all events with agglomerations, including theatrical performances, were interrupted by order of the California government.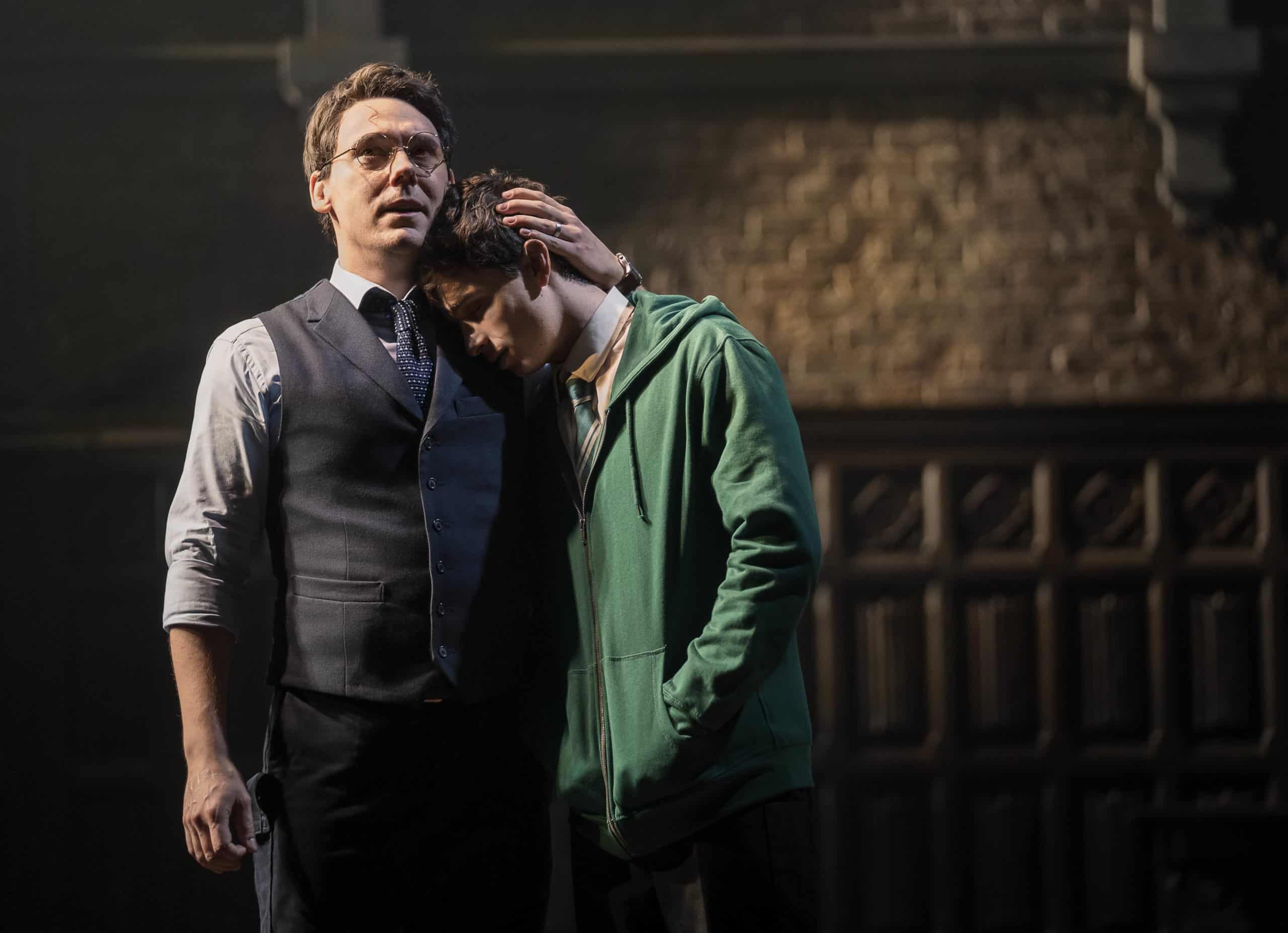 Australia
In Melbourne, cursed child production also announced in March that it would reduce the public's ability to comply with orders from local authorities.
On March 15, however, production announced that it would stop the presentations until April, a date that was extended until May, June, August, September and November. The reopening is now February 25, 2021.
Germany
In Hamburg,the play Cursed Child was scheduled to premiere on March 15, 2020. The producers had been performing previews since January, but the show was interrupted two days before the premiere, which was rescheduled for October, but in August, the producers postponed it to April 11, 2021.
Canada
In Toronto,the producers intended to debut the play on November 29. Despite announcements from the cast and the beginning of ticket sales, the premiere of the production was postponed to 2021,with no specific date.
Japan
The Japanese production of Cursed Child,scheduled to premiere in 2022 in Tokyo,remains unchanged.
In a statement, producers Sonia Friedman and Colin Callender, responsible for the play, lamented the outages, but said the health of the cast, staff and spectators is a priority.
"We believe in the importance and power of theater to help guide us through difficult times. Closing the doors in this time of terrible uncertainty is saddening for all of us,"the note says. "We hope to share again this special story about love and family with you as soon as we can. Please take care of yourself."